Hacks – they're not what you think.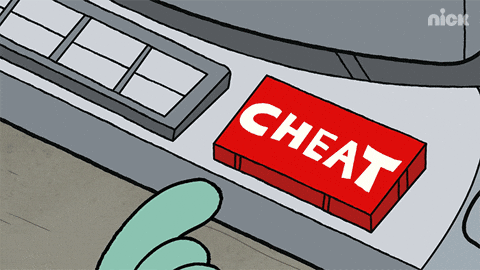 Hacks, they often have a bad reputation. Often seen as a cheap shortcut to undercut hard-earned success.
For this two minute read, if you'd please put on these perspective shifting glasses and look at these hacks as smart strategies, simple techniques and healthy business/ life habits for a second, I have no doubt you'll be a believer too.
*Puts on glasses*
If you're looking for ways to increase your efficiency and improve overall productivity at work, this is a must-read. These ten tips will help you create lasting change in the way that you do business.
Smart solutions for businesses
It's simple, really – business hacks are your way to leveraging more productivity in your day and creating better efficiencies within your overall day-to-day operations.
Here are ten business hacks that you can easily start implementing to create more success in your business & life today:
01. Get organized and stay on top of your schedule by using a planner or scheduling app. This productivity hack will help you make the most out of each day and avoid overlap in your commitments.
02. Set daily, weekly, and monthly goals to help you stay focused and motivated. Make sure your goals are specific, achievable, and measurable so that you can track your progress. Using a project management tool to collaborate with your team is ideal. Check out the project management tool we use here.
03. Use a time-tracking app or tool to see where you and your team are spending the most time during the day. This will help you identify areas where you can cut back or be more efficient. Check our time tracker feature here.
04. Automate repetitive tasks with technology so that you can focus on more important and less mundane things. Preset reminders, messages, schedules and so much more here.
05. Create processes and SOPs to be able to delegate or outsource tasks that are low ticket items in terms of revenue and outsource to a VA or a team member. This will free up your time to focus on the higher ticket items to move the needle forward for your business.
06. Stay in touch with your customers and clients through email, social media, or other channels. This will help you build relationships, create brand recognition, stay relevant and keep your business top of mind.
Automate these! Set up your content for the month in one day (click here for content calendar), and show up everyday for your clients & audience, without lifting a finger for the rest of the month.
07. Batch your work. Organize your schedule to work on one area of your business for a large chunk of time for that day. Rather than swinging from task to task with your monkey brain mentality, you'll find that you'll be able to get into a flow for the work and accomplish double if not, triple the amount of work in one go. This is the money $$$ maker.
08. Create your bullet-proof pitches. Spend time curating the perfect pitch for:
elevator pitch – aka casual conversation with an acquaintance

email pitch – for colder leads and new prospects

media pitch – for exposure to media outlets, endorsements, and collaborations
Crafting this irresistible pitch in advance will give you the ability to outsource these jobs when needed and will always have you readily prepared for any outreach your business requires (which we already know is 24/7 as an entrepreneur ).
09. Track, track, track metrics & trends. Stay on top of industry trends and news so that you can adapt and change as needed.
Tracking your own metrics is of the utmost importance as well. Without knowing what you're great as v. areas for improvement, you'll never be able to get ahead.
This will help you stay sharp & ahead of the competition, always.
10. Always be learningand expanding your skillset. This will help you in business and in life.
Never be the smartest person in the room, nor the one that talks the most.
Be a sponge for information and content. Seek it, and often. Discard what doesn't serve you. And repeat.
Bonus: these solutions cost little to no money at all. #winning
Whatever hacks you choose, business hacks are essential for any business owner to strategically leverage their time. If you implement even just a few of these hacks, you will see a big difference in your business and personal life.
What business hacks serve you & your business well? I'm always looking to improve and add new hacks to save time in my day. Share away!
Let's get hackin' our way to success! What will you start with first?
Want to tackle 4 of 10 in one shot? Try StaffNet for free here to automate your schedule, track hours in realtime and keep your business on track for success.
ps; we have a totally life-time freemium account for all small businesses. All the features, and all the service to help you grow your small business for free, for forever. Sign-up here.