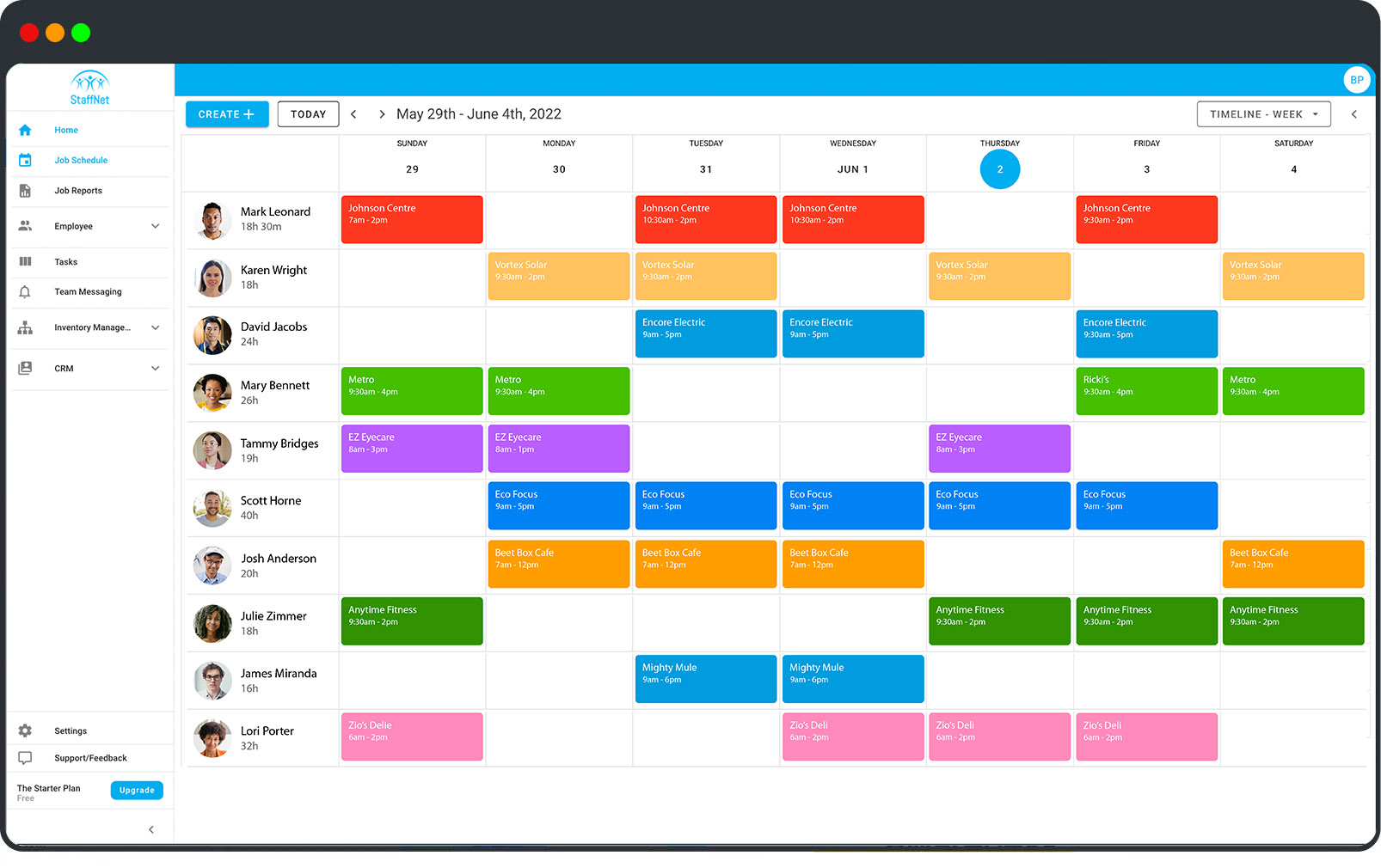 Scheduling
Save up to 80% of the time you used to spend scheduling by creating schedules in minutes.
Share instantly with your team

Manage from anywhere in the world

Avoid conflicts and communication hiccups

Streamline payroll with the ability to review, edit and approve employee timesheets
Job Reporting
Mobile job reporting to keep things moving smoothly in a fast-paced work environment.
View job status' in real time

Have eyes on any jobsite at all times

Mobile field reporting and job checklists

Keep records of all your jobs from old to new 

View media uploaded to cloud from anywhere, anytime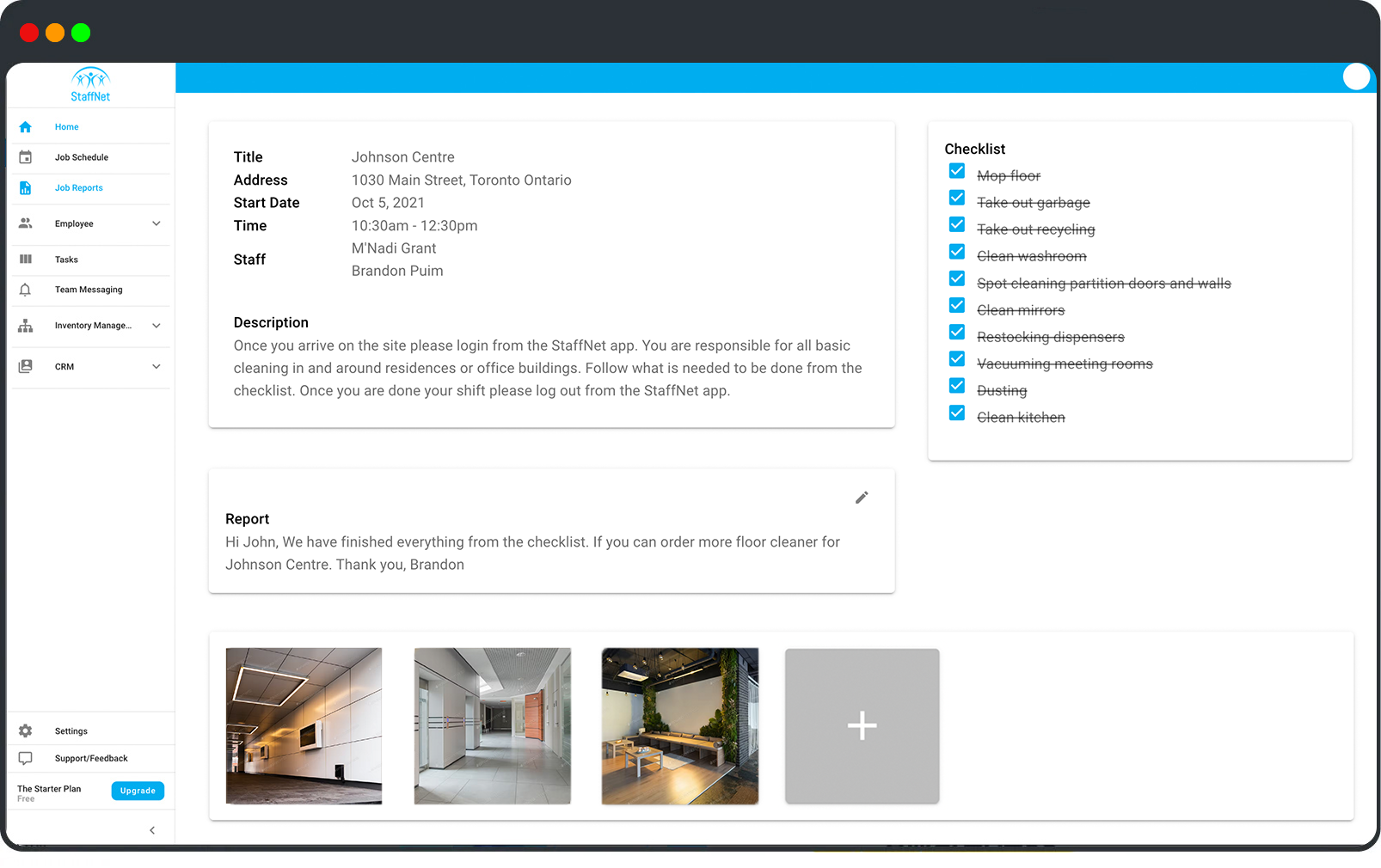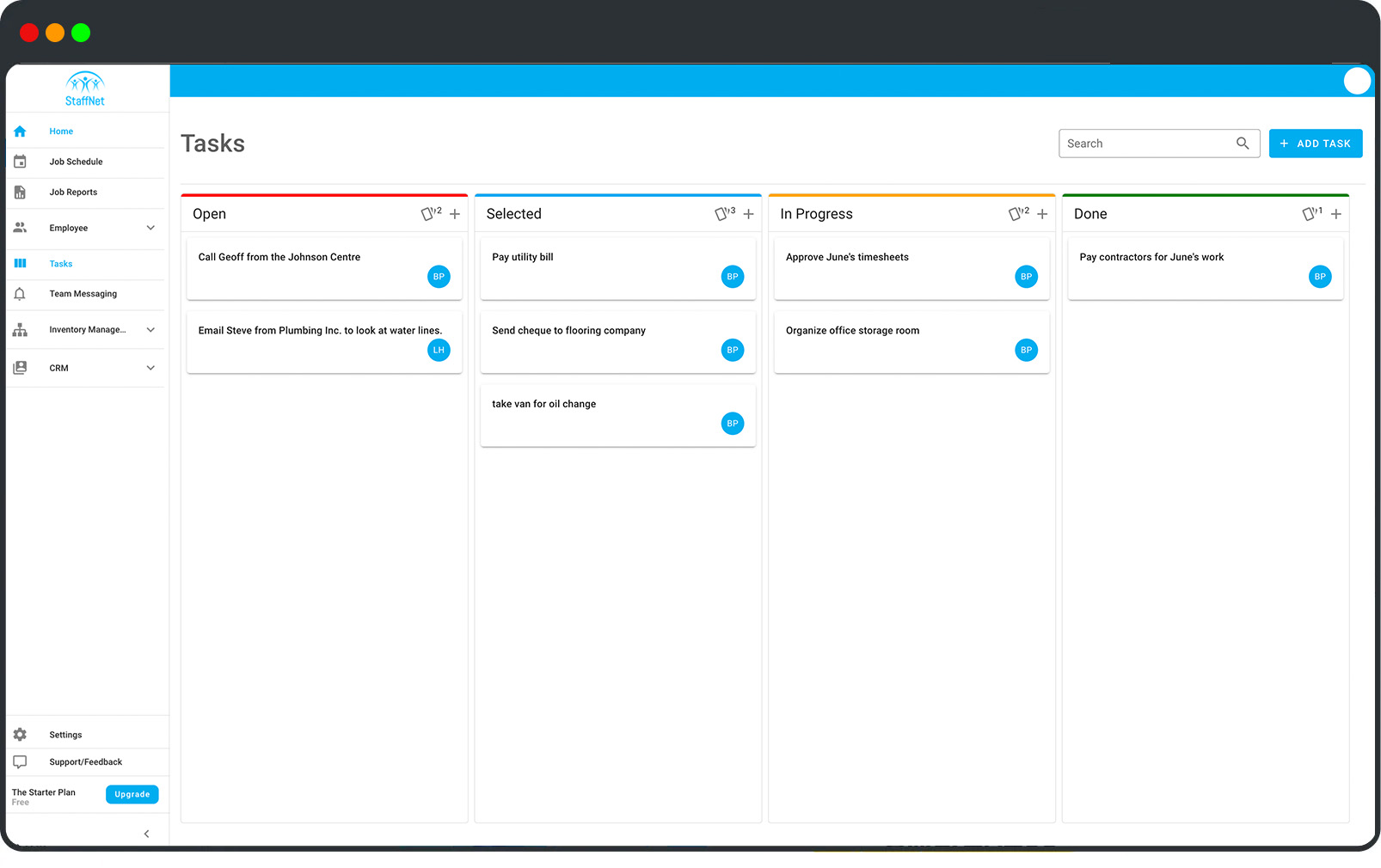 Task Management
Automate your busy to-do lists.
Assign tasks to specific employees

Collaborate with your team in one place

Keep up-to-date on all projects with your team

Boost communication and streamline business processes

Get a big-picture look at your work by arranging your tasks in columns.

Customize sections and columns.

Create your own! Plus, you can sort tasks by due date, project, and more.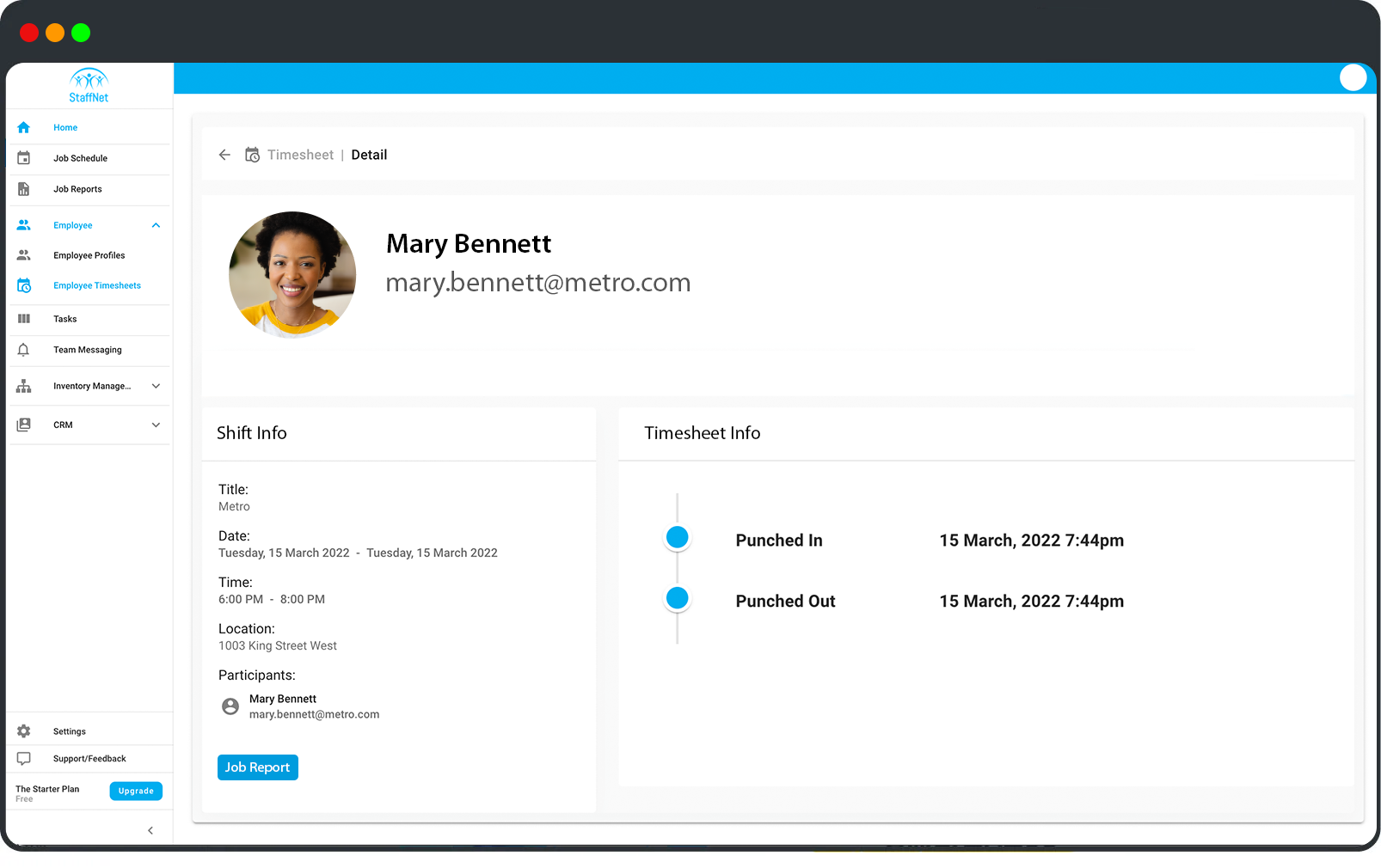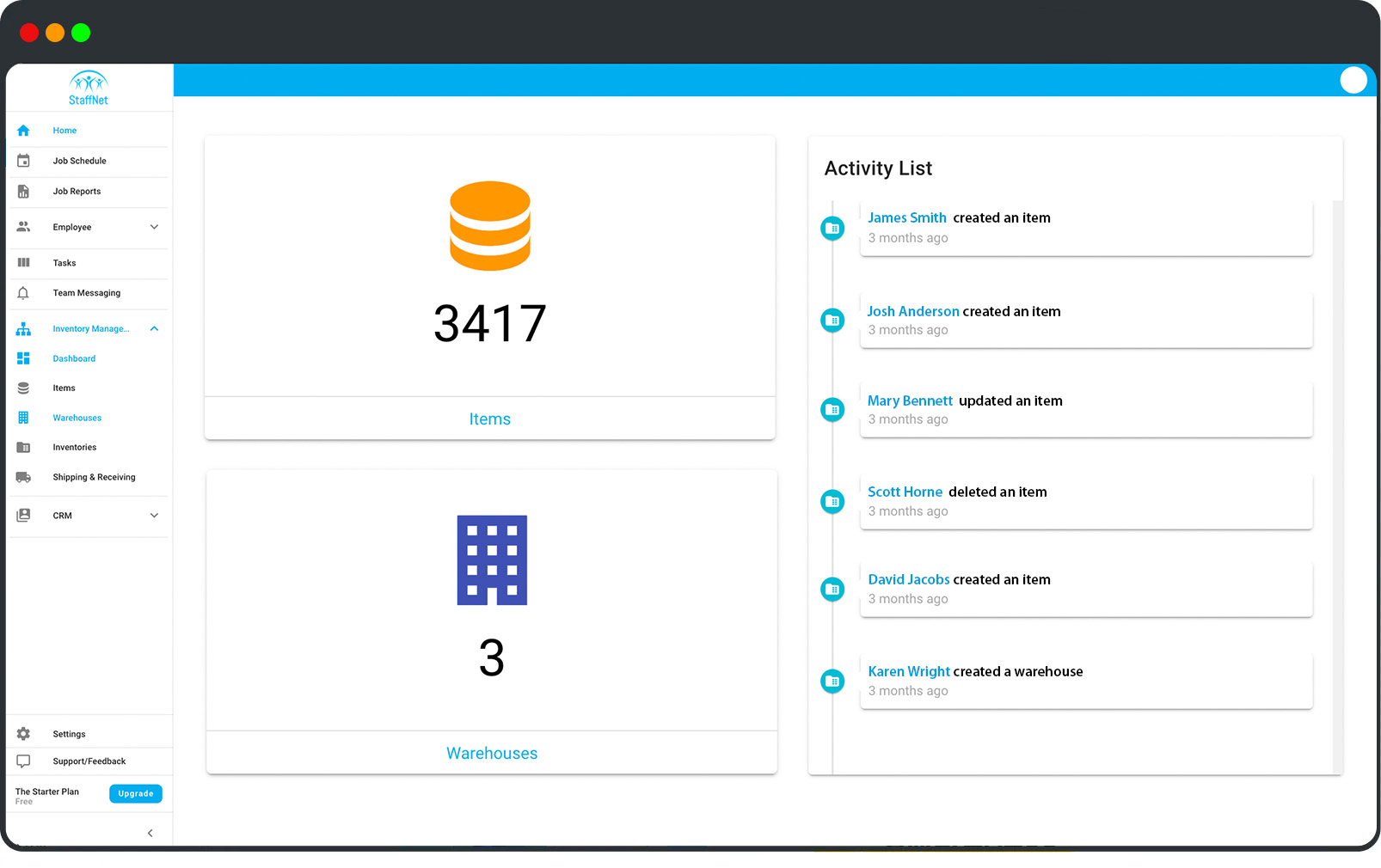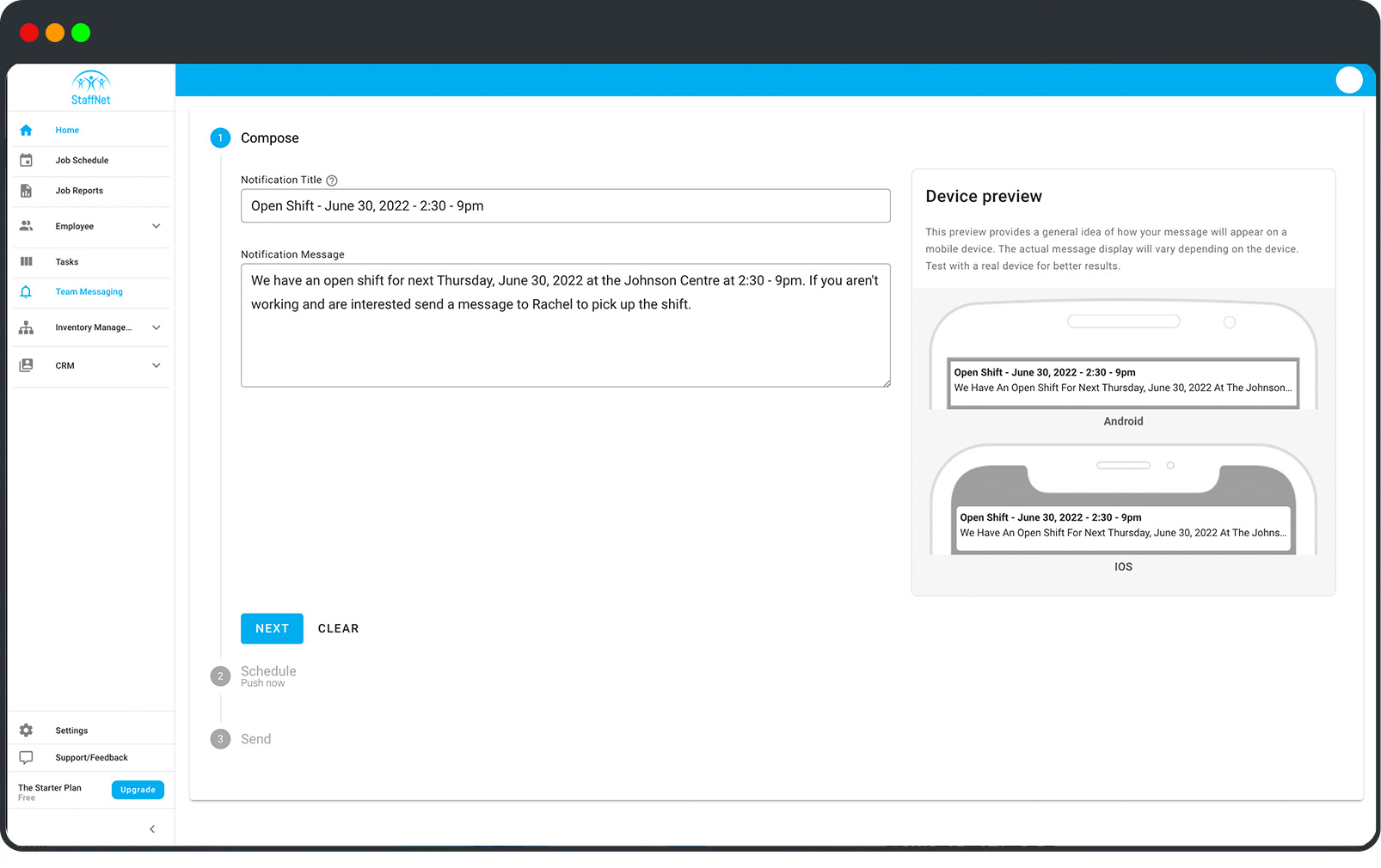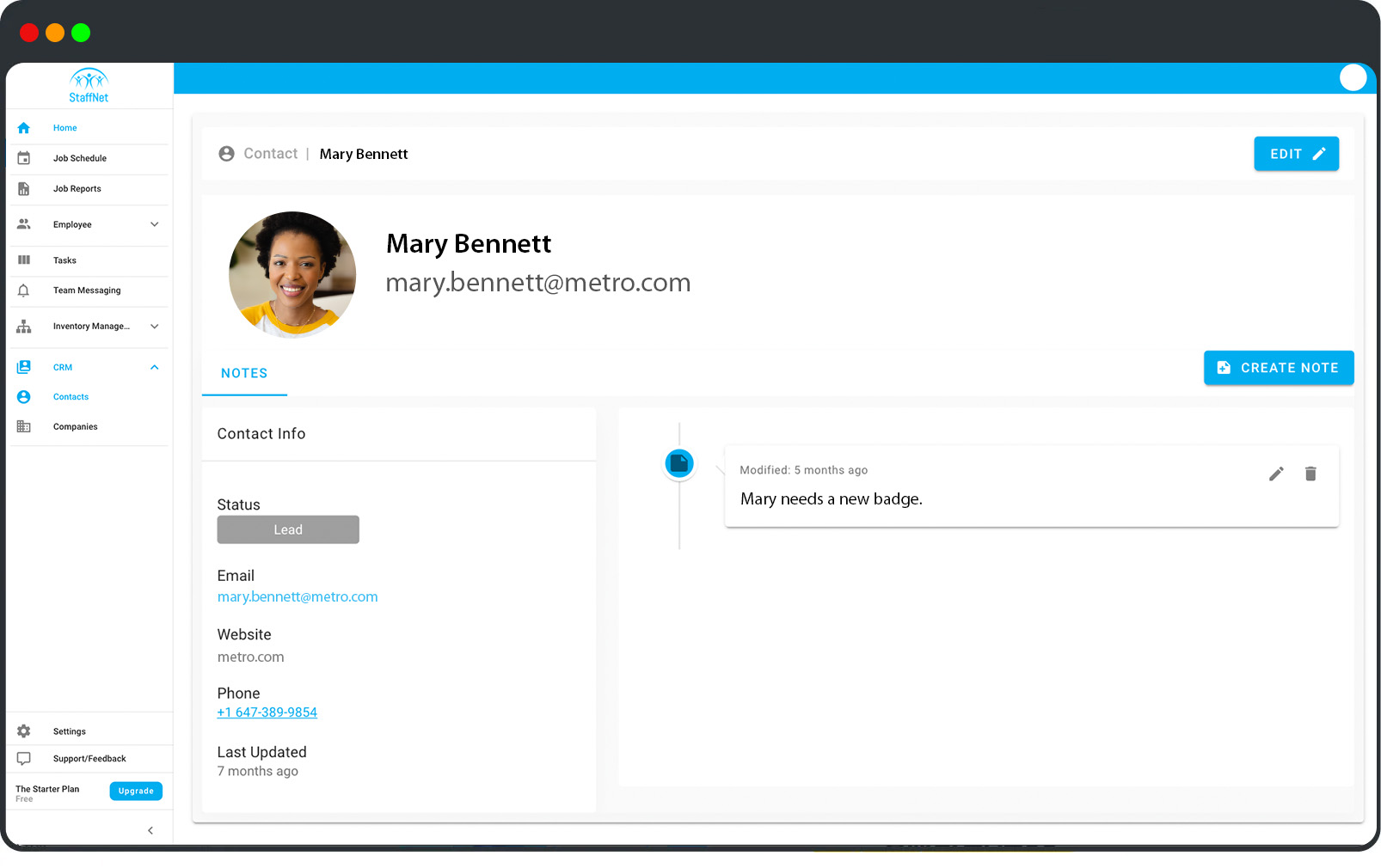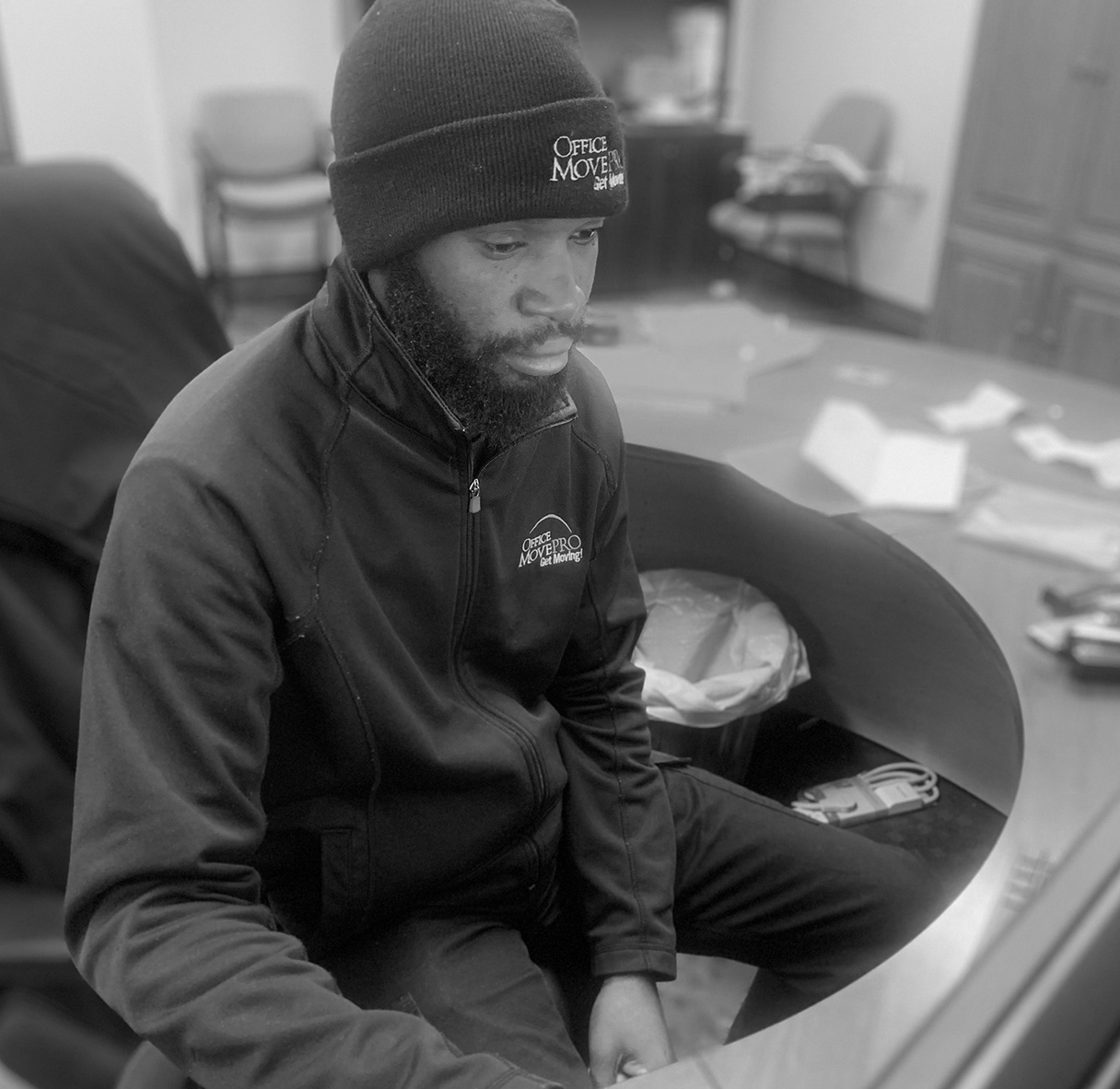 "
Since I started to use StaffNet to dispatch my team I have saved over 2 hours everyday not chasing my team of 20 + employees for timecards. Thanks to the automation features, StaffNet has simplified my workload and streamlined our day-to-day operations.

"
Umaru Yusuf
Every Day
Starts Here
Your business changes with time. Let us help you take it where it needs to go.